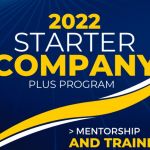 What is the Small Business Centre?
The Small Business Centre is a one-stop source for all your small business needs, encouraging and supporting entrepreneurship in The City of Barrie, The City of Orillia, and all of Simcoe County. It is a part of the Ontario Network of Entrepreneurs and one of the 54 small business enterprise centres across Ontario.
The Small Business Centre works to help you make the right decisions during your business start-up and assist you in developing your business as it grows.
Services are free and include:
Business feasibility and guidance
Reliable information including one-on-one business plan consultation
Advice on permits, licenses and regulatory requirements
Coaching for a range of business challenges, managing cash flow and accounting, hiring and managing staff, marketing, social media, and more
Training and networking opportunities
Referrals to other business support services, including business incubators, government programs and shared workspaces
What is the Starter Company Plus Program?
The Starter Company Plus Program provides mentorship and training to entrepreneurs who are starting, growing, and/or buying a business. During the program, entrepreneurs will develop a business plan, and may have an opportunity to apply for a grant of up to $5,000.
Interested applicants should email smallbusiness@barrie.ca to request the application package. The deadline to apply to the program is Sunday, July 17  2022 at 11:59pm.