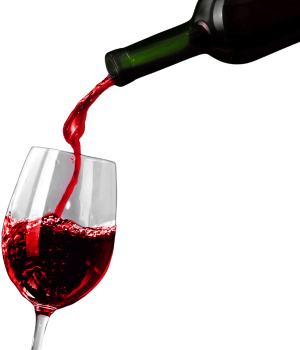 Want to Host a Business Event that Serves Alcohol in Ontario?
Here's What You Need to Know
One of the most common questions that Wine Journeys receives from other small businesses relates to serving wine or liquor at their events. Celebrating a Grand Opening or a significant business anniversary for example. Although we're happy to do it, we always have to remind them that there are alcohol regulations in Ontario that must be followed.
Alcohol in Ontario is regulated by the Alcohol Gaming Commission Ontario (AGCO).
What does a business need for an event?
The license you will need is not the same as what a restaurant or bar has in place to sell alcohol. These licenses are permanent. Businesses holding one-time events have a few options. Some of the most common types of temporary liquor licenses include:
Caterer's Endorsement: This endorsement allows licensed caterers to serve alcohol at private events such as weddings and corporate functions. The endorsement is attached to the caterer's existing liquor license and is valid for a specific time period.

These are the simplest to work with since your business simply hires a caterer who has that specific endorsement to their license and then work with that caterer who will help you to be sure that you comply with the regulations.

Special Occasion Permit (SOP): This permit allows businesses to serve alcohol at special events. SOPs are available for one-time events or for a series of events, and can be issued to individuals or organizations. There are several versions and you need to read the guidelines to truly understand which one you need have in place for your event.

The most likely one you would need to hold would be Public Events SOP and you can apply for it online.

Industry Promotional Permit (IPP): This permit allows alcohol manufacturers, agents, and wholesalers to serve alcohol at promotional events such as tastings and trade shows. Unless you involved in the beverage alcohol industry, this will not apply to your business events.
Apply for your permit online by going to the Alcohol Gaming Commission Ontario (AGCO) website.
It is important to note that SOP Processing Timelines are not instantaneous. While the online application process is faster than it was in the past, give yourself ample time between the application and the date of your event.
It's important to note that businesses must meet certain criteria and follow specific rules and regulations to obtain and use temporary liquor licenses. These include:
The applicant must be 19 years of age or older and not have any criminal convictions related to the sale of alcohol.
The application must be submitted online prior to the event to allow time for the SOP to be issued.
The applicant must pay a fee for the permit, which varies depending on the type of event and the number of guests.
You'll need to estimate how much alcohol you'll need for your event and what types of alcohol you want to serve. The AGCO has restrictions on the amount and types of alcohol you can buy with a SOP, so be sure to check their guidelines.
The event must be a specific, one-time occasion such as an anniversary or charity event.
The permit holder can sell alcohol to guests or provide it for free depending on the stipulations of the SOP held.
When you go to the LCBO to purchase the alcohol for your event, you'll need to bring your SOP and a valid ID to prove that you are 19 years of age or older.
The applicant must have liability insurance, covering any accidents or incidents related to the service of alcohol at a special event. Talk with your insurance broker well in advance.
Once the application is approved, the permit holder must display the permit at the event and comply with all rules and regulations.
"Smart Serve" certification is required for all staff serving alcohol. There have been recent changes to the recertification of those holding Smart Serve certificates, please click here to go to their website.
This all may seem bureaucratic, and it is, but it doesn't mean that you can't serve libations at your next business celebration. Simply follow the appropriate steps, plan in advance to make it happen. Then enjoy a glass of wine at your event! Keep in mind there are local professionals out there who are happy to help you with the process, like caterers, event planners or Wine Journeys.
Cheers to your next business event!