FOR IMMEDIATE RELEASE
(Barrie – August 18, 2023) – The Barrie Chamber of Commerce would like to thank Mayor Alex Nuttall for addressing our Board of Directors and administering the Oath of Office. We're excited to see what this dynamic team will bring to the Barrie Business Community for 2023 - 2024.
Our newly elected Executive team:
·       Rychard Lardner, President
·      Salim Bardai,  First Vice President
·      Sandy Tuckey, Second Vice President
·      Andrew Gubbels, Treasurer
·      Bruce MacGilivray, Secretary
·      Stephanie Gourlie, Past President
·      Paul Markle, Executive Director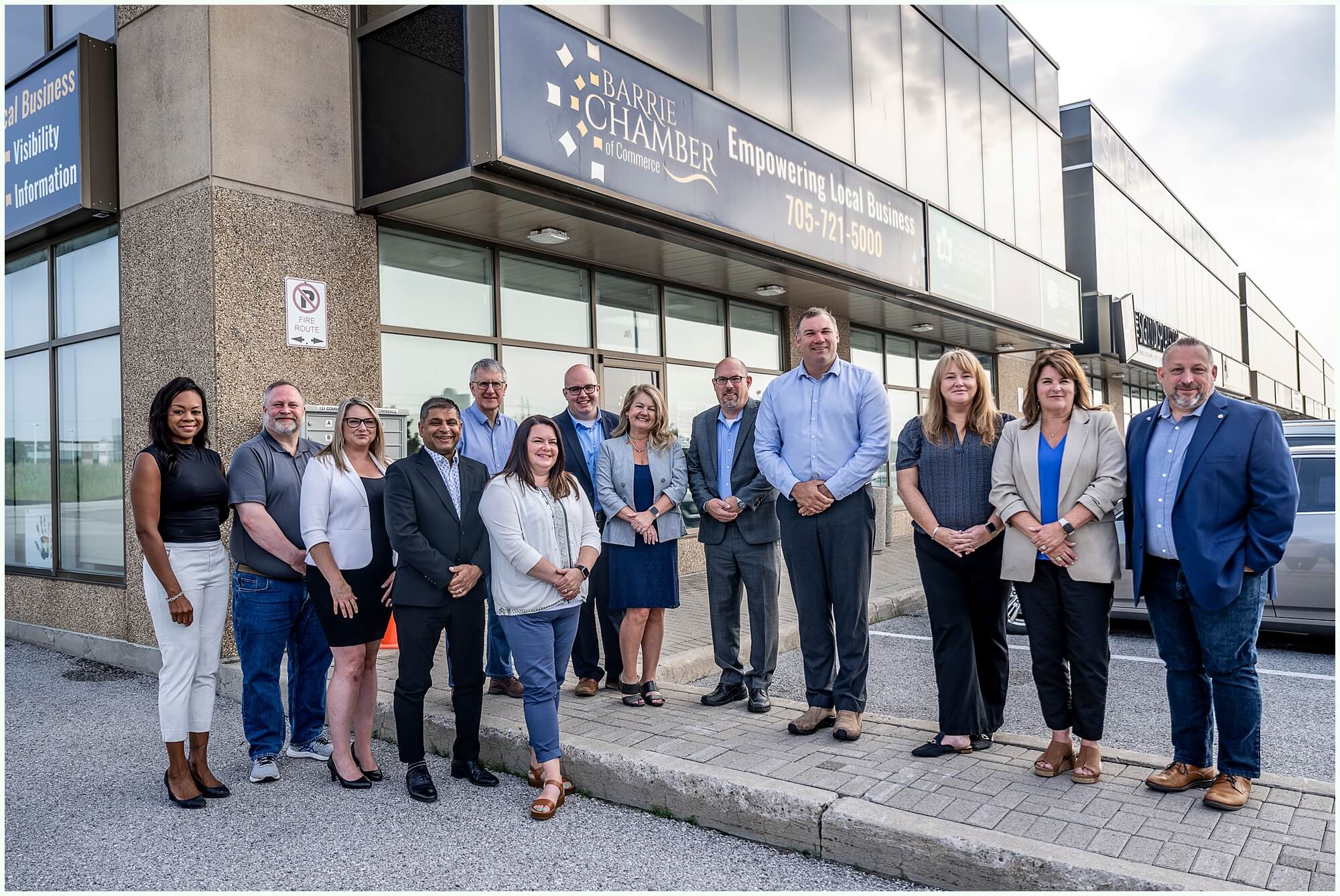 From left to right: Past President Stephanie Gourlie, Secretary Bruce MacGillivray, Amber Bunnett, First VP Salim Bardai, President Rychard Lardner, Sarah Dobson, Rob Galloway, Second VP Sandy Tuckey, Rob Newman, Mayor Alex Nuttall, Leah Smith-Size, Barb White, Executive Director Paul Markle. Not pictured Teena Sauve, Treasurer Andrew Gubbels
Please join the Barrie Chamber of Commerce in providing a warm welcome our new Executive Team.
For more information please visit our website: barriechamber.com/board-of-directors/ or contact:
Paul Markle
Paul@barriechamber.com
Executive Director
121 Commerce Park Drive, Unit A
Barrie, Ontario
L4N 8X1
(O) 705 - 721 - 5000 ext. 5
(C) 249-288-3540