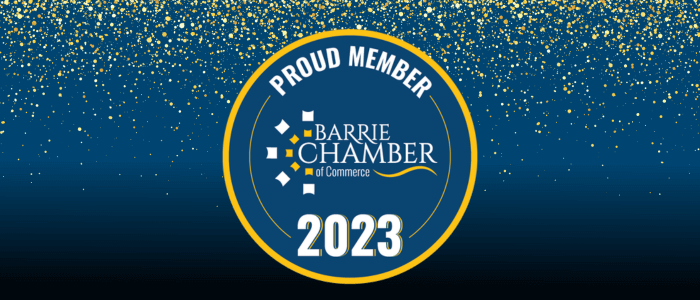 Welcome to our Proud Members eBlast. Each month we will celebrate you, our members!
You are the heart and soul of the Barrie Chamber of Commerce.
Share your success stories, join us in welcoming new members and welcoming back those returning for another year. Thank you all for your investment into the Chamber.
Member Announcements | July Members | August's Main Event | Member Showcase | News & Events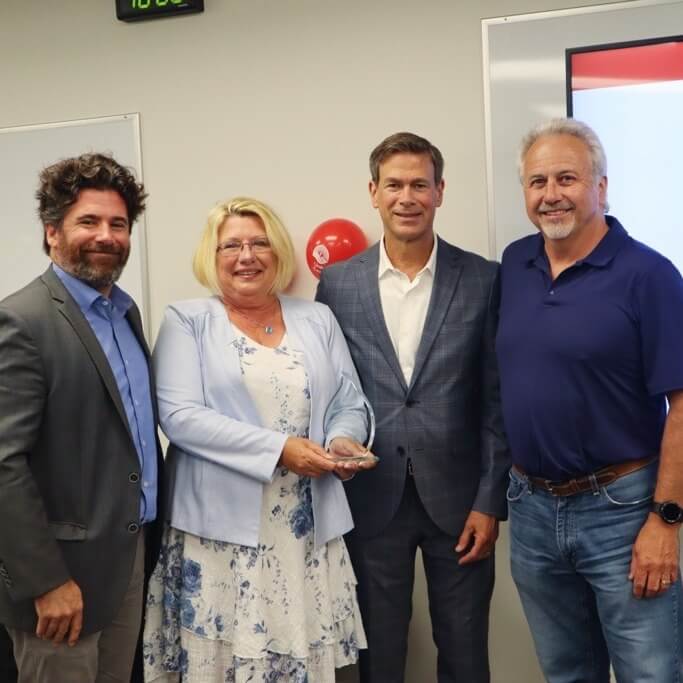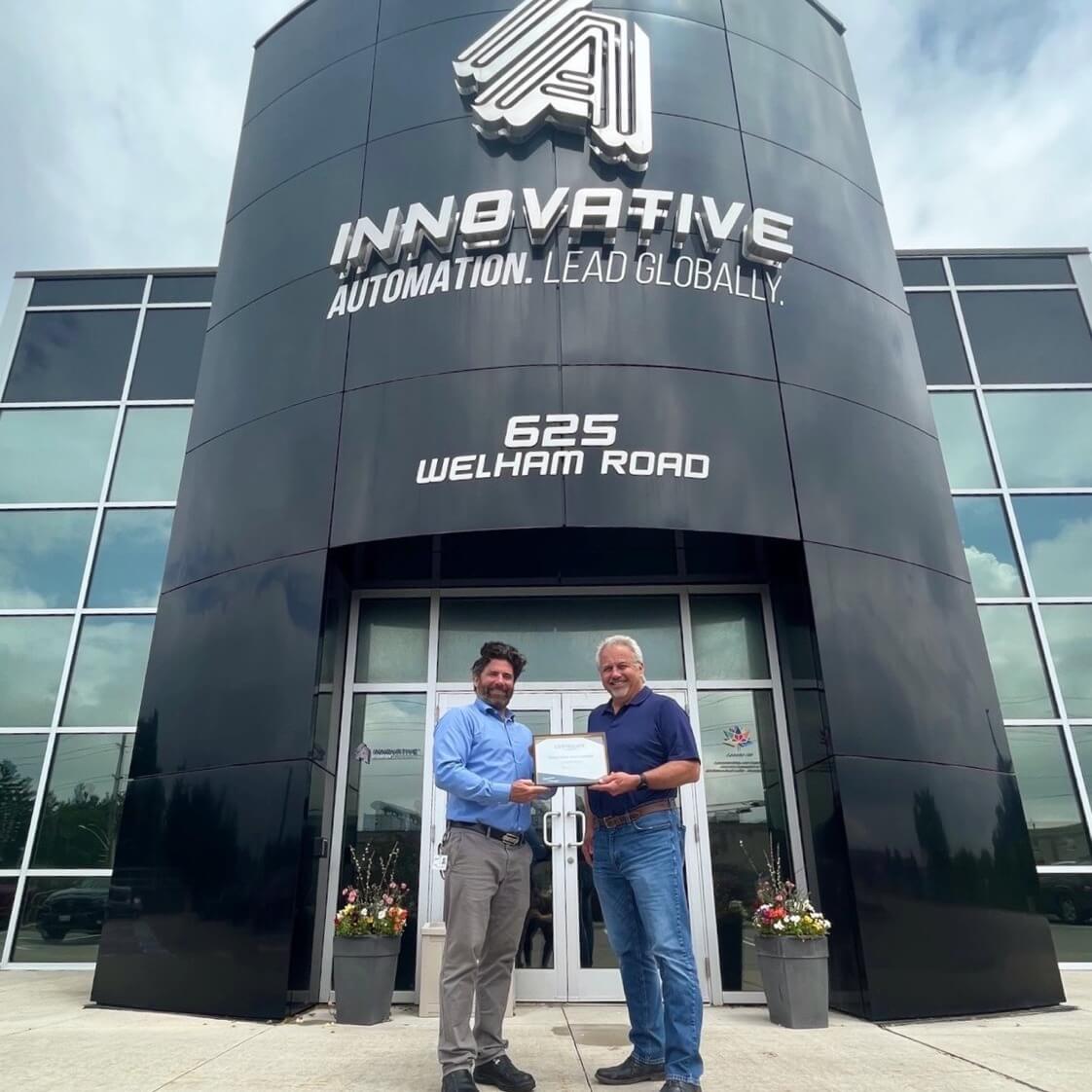 Congratulations Innovative Automation
Thank you to United Way Simcoe Muskoka for awarding Innovative Automation Inc. with the Community Builder Award! This award honours those committed to fostering equal opportunities and creating lasting change within their community. Through our Lead Local campaign, we are incredibly proud and appreciative to be recognized as leaders throughout our community.
As well, we are so pleased to have received a Certificate of Appreciation from Georgian College for our commitment to co-operative education and helping to launch students' careers. We look forward to continuing to foster a collaborative learning environment that equips future employees with valuable skills and knowledge for their professional development!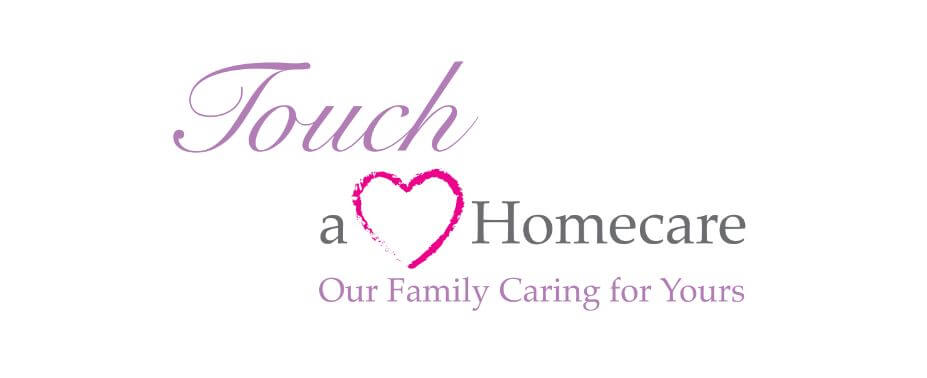 I am thrilled to announce that my team at Touch a Heart Homecare has made it to the TOP 3 for the Barrie Readers' Choice Awards for 2023 in 4 categories -  Favorite Homecare Services, Favorite Senior Services, Favorite Medical/Health Services and Overall Services!
~ Holly Martin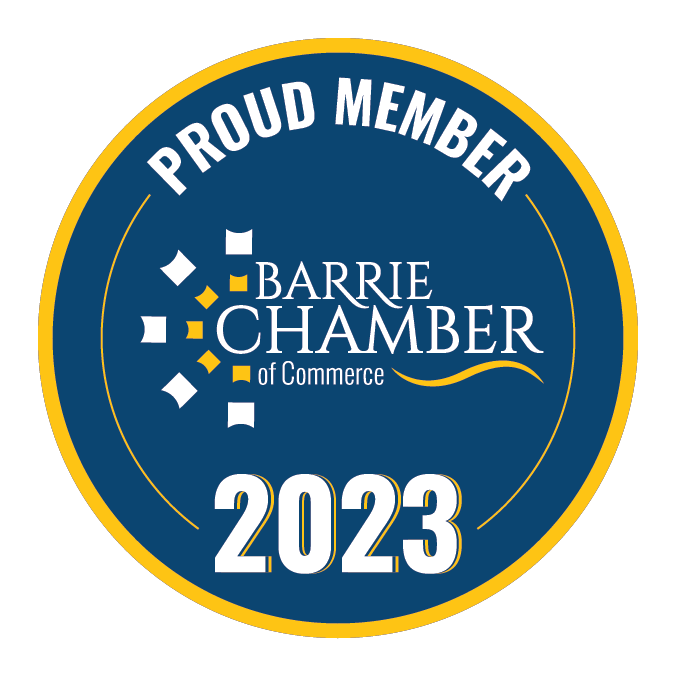 Welcome to our newest members and our returning members of July 2023!
Your investment into the Chamber ensures that your business needs are represented to the municipality, province and nationally.
Click on their names below to discover what they're all about!
Barrie Business Awards
Nominations closed August 14th, 2023 at 11:59pm.
This is an incredible opportunity to encourage a local business. The top 3 finalists receive a one-minute which is then presented at the gala in front of the entire business community, before announcing the winner!
Nominate as many businesses as you like - 14 categories to select from.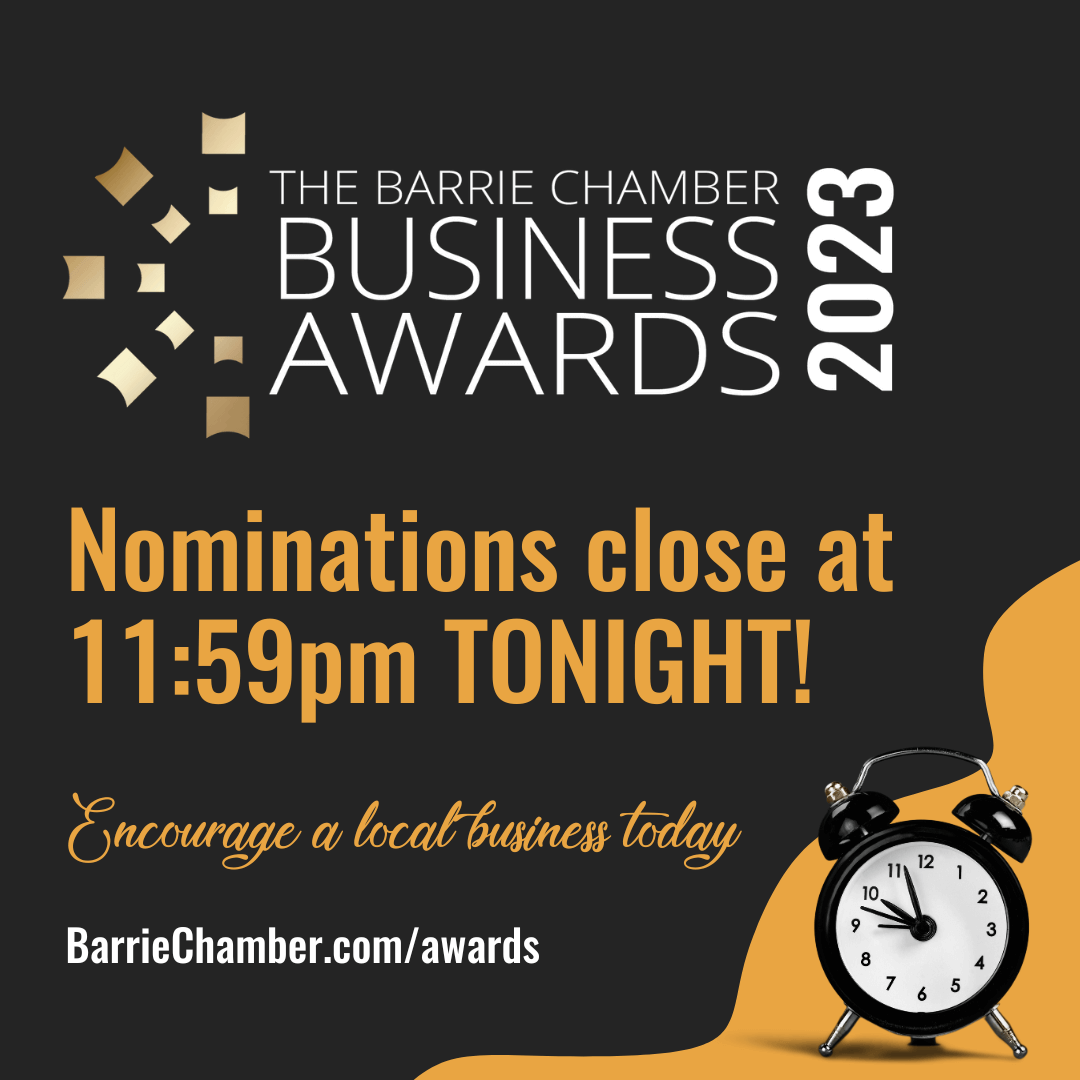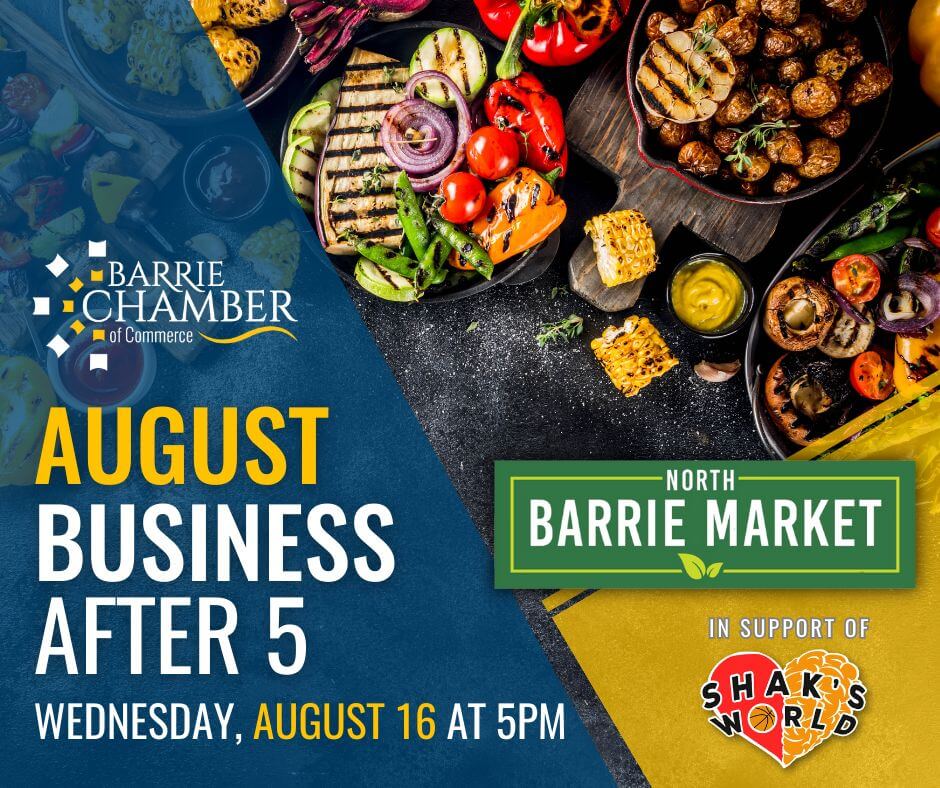 BUSINESS AFTER 5 - August 16
BA5 Registration 5pm - All Welcome, this Wednesday
Come out to connect with fellow businesses & build your network.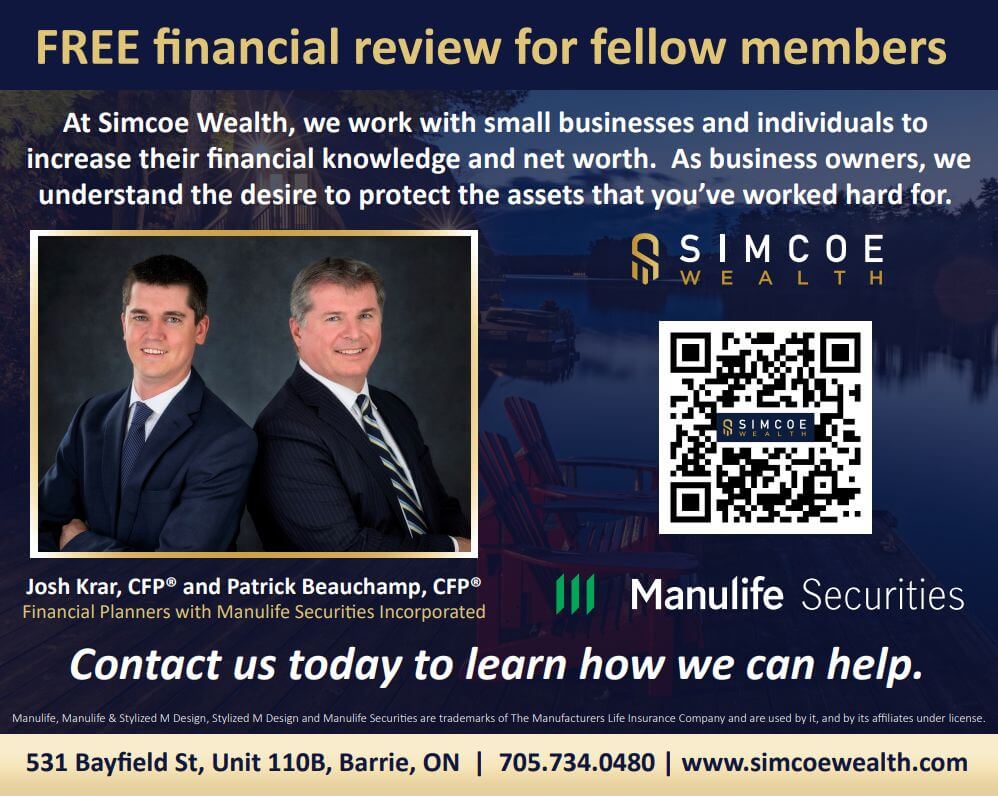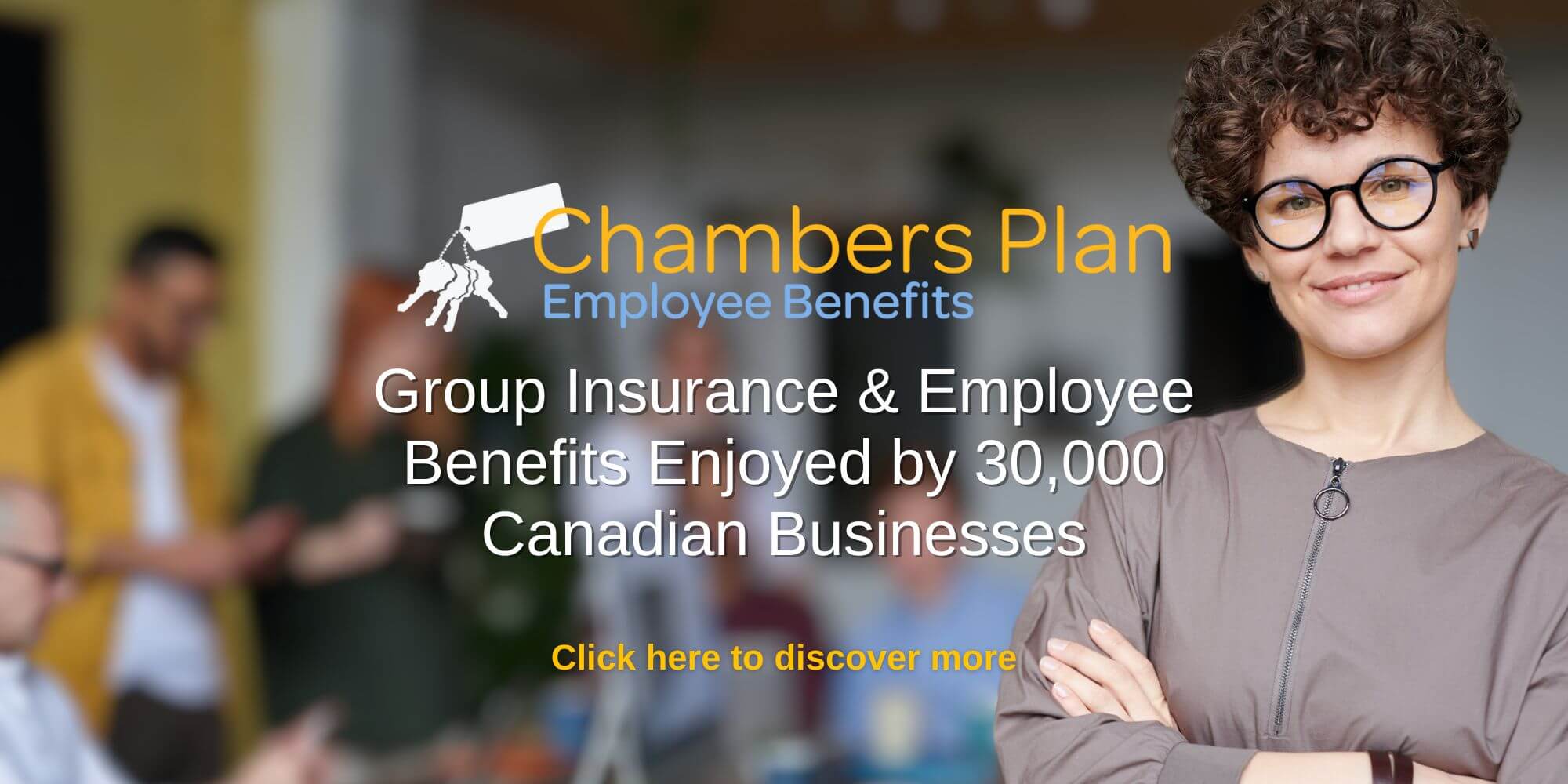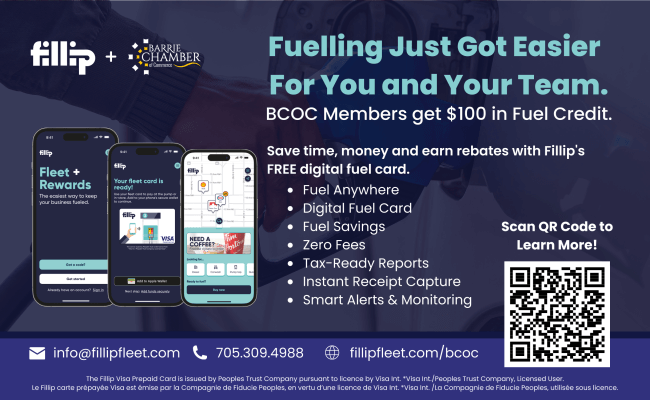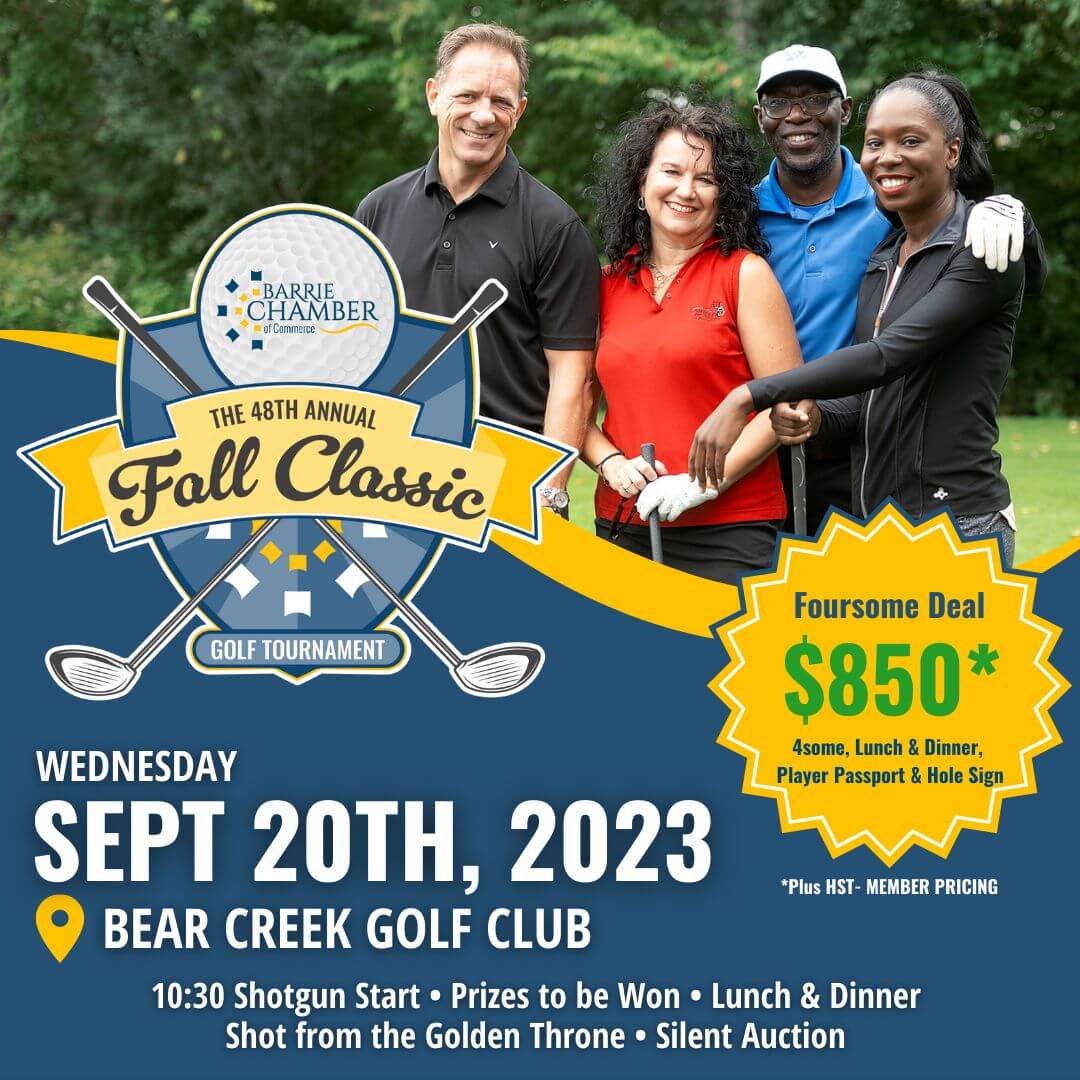 The Barrie Chamber of Commerce will host its 48th Annual Fall Classic Golf Tournament, Wednesday, September 20, 2023 at Bear Creek Golf Club. This tournament long standing tradition in Barrie and event sells out year after year. Local businesses, organizations and employees come together in the spirit of friendly competition for a fun-filled day that encourages, promotes and delivers team building, camaraderie and networking. Included in this fun-filled day is a wide range of on-course activities organized by local businesses.
Players of all skill levels are welcome to attend this fun event.
The tournament will follow a shotgun start and a scramble format. Event includes a carry lunch at the turn, as well as a post-game steak dinner, auction and many chances to WIN fabulous prizes.